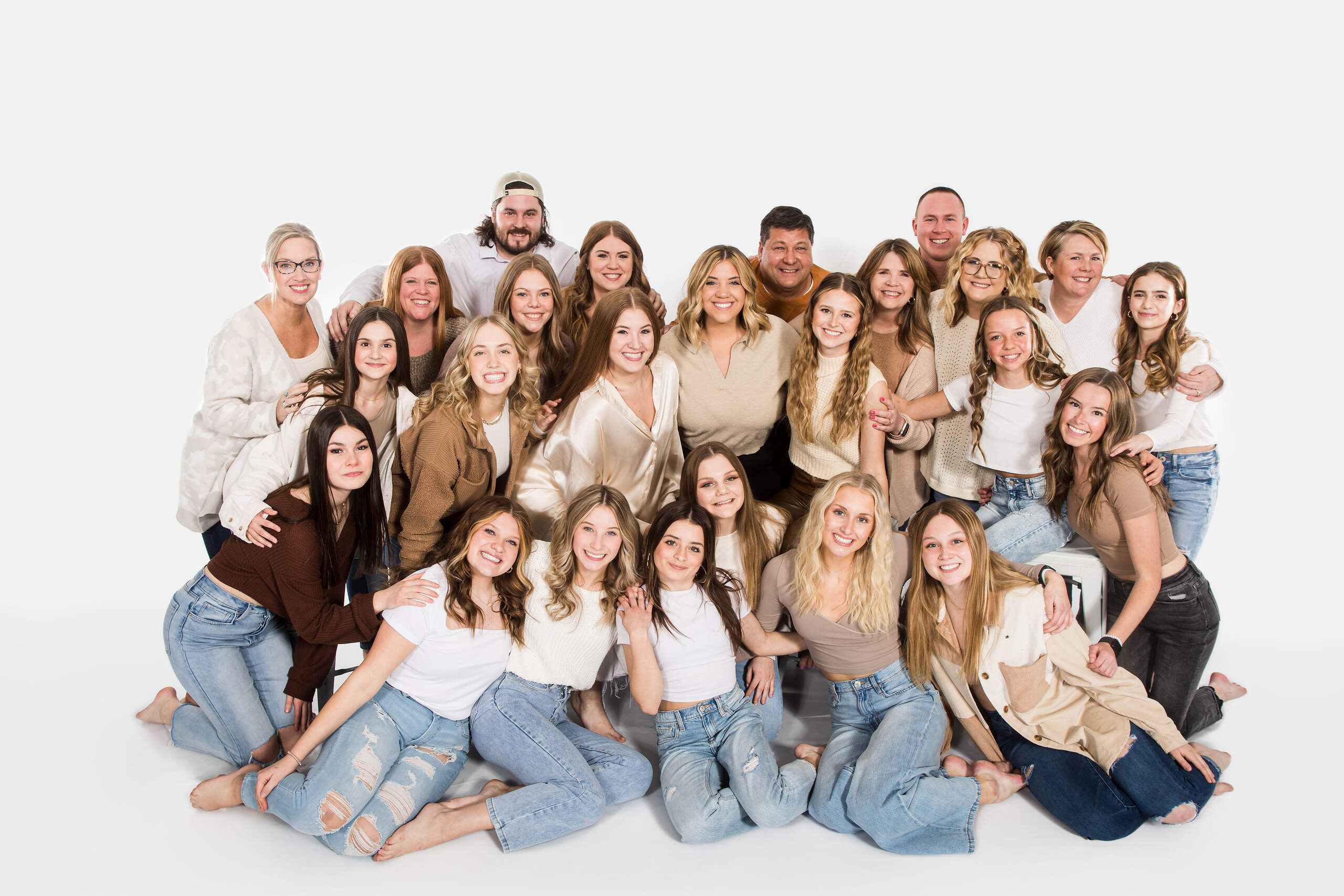 For 35 years, Dancin' Off Broadway has been a leader in creativity, dance and FUN in west central Minnesota. DOB provides a well-rounded dance experience, offering a variety of different dance styles taught by qualified instructors with years of experience. At DOB, dancers receive more than just a quality dance education. They learn the importance of hardwork and team building, all while making memories that last a lifetime.
Founded in 1988 by Jackie Payne-Noetzelman, Dancin' Off Broadway has been a vibrant dance studio in the Alexandria & Sauk Centre area for 35 years. In 2015, Mariya (Lawinger) Kemper and the Lawinger family took over the legacy of the family-owned and -operated business. With four girls growing up at the studio since 1995, the Lawinger family brings with them years of experience and love for the DOB Family, as well as a passion for every student to succeed. In the last several years, Mariya - along with her parents Alan & Cheryl - have expanded class options at the studio, as well as emphasized the importance of giving back to the communities who have been so generous to them. With this, the studio has grown and flourished, prompting the move to a stunning newly-renovated studio in 2018 right on Broadway in Alexandria.
With studio locations in Alexandria and Sauk Centre, DOB provides dance instruction for over 350 students and serves more than 30 surrounding communities. The studio offers dance instruction in tap, jazz, ballet, hip hop, lyrical, musical theatre, acro and more. With two professional recitals and a showcase each year, DOB has made its presence in the local community, as well as both regionally and nationally with their competitive teams.
At Dancin' Off Broadway, we value hard work, determination, loyalty, teamwork, accountability, creativity, building confidence and so much more. With FUN at the forefront of our mission, we are ultimately striving to provide dancers with the life skills they need to be good people long after their studio journey is over. Together, we are raising young people who can overcome adversity and whatever life may throw at them… especially when they are part of a team that has their back no matter what. Welcome to the DOB Family - You Belong Here.